Gineceu+Estigma
With roots in the Gardens of Palácio de Cristal, Gineceu+Estigma addresses the fantastic world of botany, crossing scientific, artistic, philosophical, spiritual and ecological thought with approaches in which academic, artistic and empirical knowledge intersect and complement each other.

Gineceu+Estigma offers talks, workshops and interpretative tours of the garden by invited educators, researchers and artists.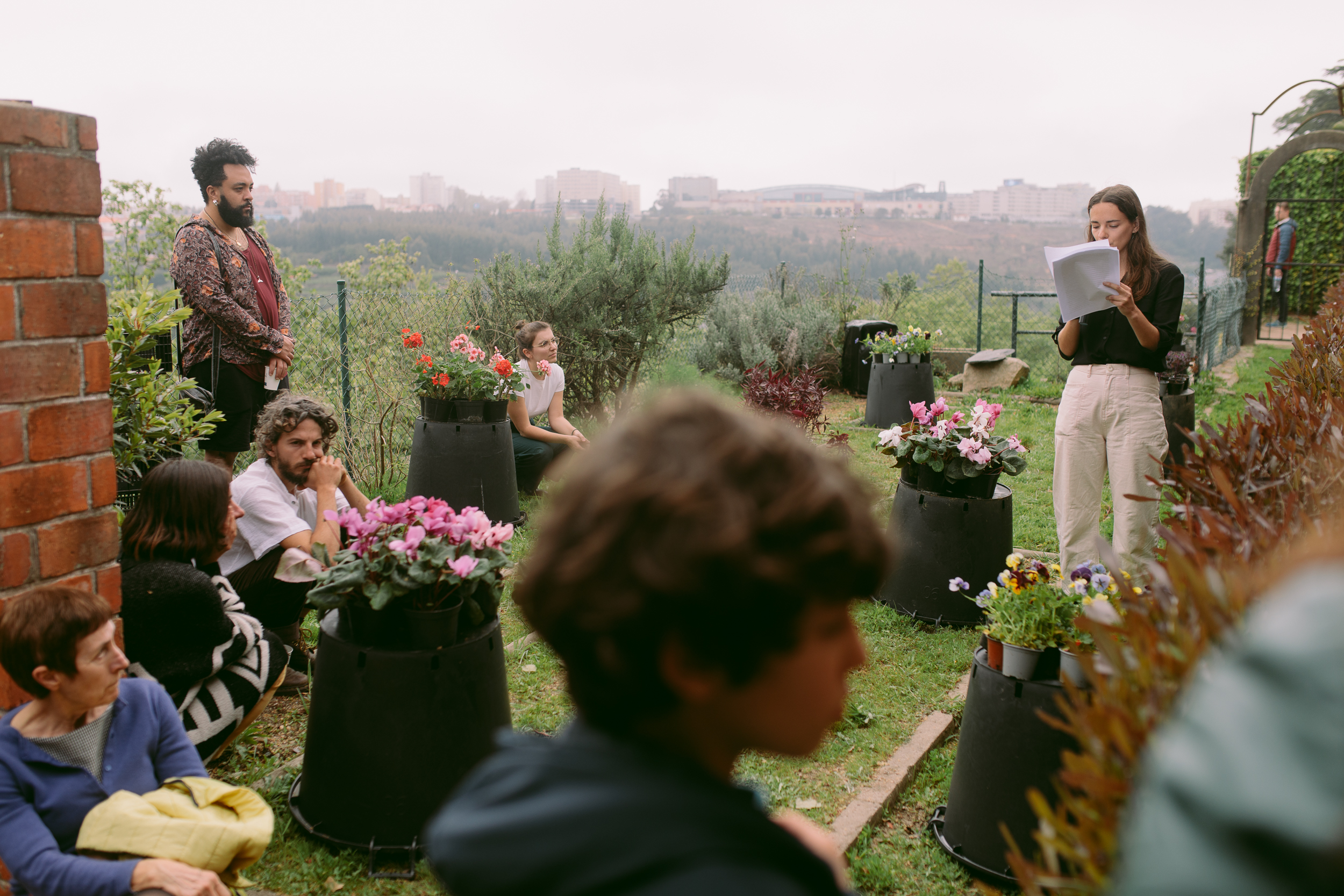 Saturday, April 9, 3-6pm
The Assembly of Plants
This is the presentation of the works developed by a group of participants - Carla Castiajo, Rute Nieto Ferreira, Francisca Patrocínio, Xu Moru and Catarina Braga - over the last few months, in dialogue with the artist
Uriel Orlow
.
From coloring with dye plants to performative readings, the moment is open to public participation.

Part of ping! - Programa de Incursão à Galeria.
ping! / Schools / July 23rd
0.2 Workshop with Paula Pin: BIO.TRANS.LAB
The workshop proposed by Paula Pin, is part of the Bio-trans-lab project, one of the modules of the hackteria.org platform. Materialized in a van, the CyanoVan is a nomadic science laboratory, open to experimentation with the body and technology, in a logic of learning by doing. The mobile project, which has travelled the world, seeks to disseminate and activate scientific processes open to the community, bringing the queer transhackfeminist laboratory to the space of the gardens of Palácio de Cristal.

Artist and activist Paula Pin's practice combines science, biology and queer identities in the realisation of projects that take the form of interactive sculptures, installations, performances, walks and laboratory experiments, in which the body relates to the world in unusual ways.
Pin organises techno-feminist workshops and has collaborated since 2012 in the extensive bio-hack network, Hackteria (which unites body and nature). Pin has collaborated with institutions such as CERN (European Organization for Nuclear Research), Geneva; Bergen Assembly; Hangar, Barcelona and KASK, Gant.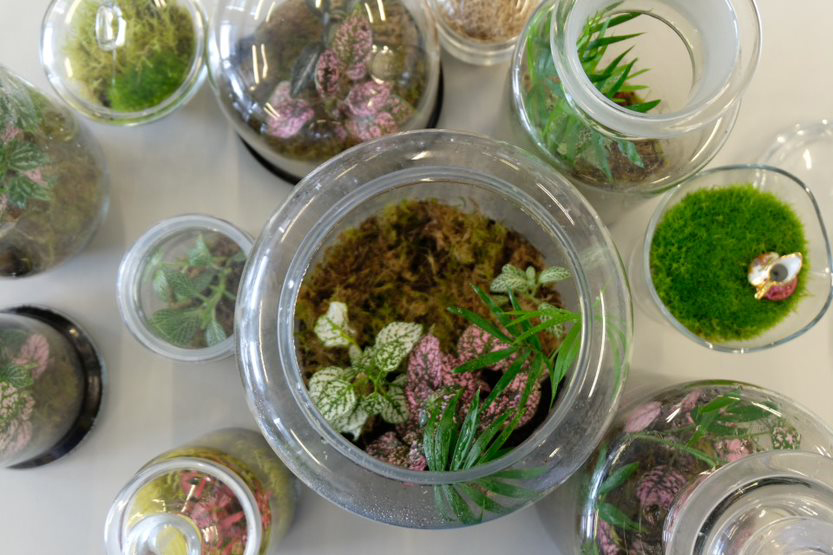 ping! / schools / June 20
0.1 Workshop Terrários de Cristal, with Samuel Wenceslau
Artist Samuel Wenceslau has been making incursions into the gardens of Palácio de Cristal in order to build an architectural and poetic interpretation of the place, but also to collect plants that can germinate inside a wardiana box, an 19th-century terrarium that recreates a particular ecosystem.
In the workshop, micro-landscapes were built, enclosed by an iron and glass structure, where participants added images that revisit the First Portuguese Colonial Exhibition. Here, they reflected on ideas of possession and the exposing of bodies, but also on domestic objects as a metaphor for personal relics and collections. Ultimately, we sought to discuss themes such as the colonial domination of bodies and standardized logics of beauty and nature through these Crystal Terrariums.
Artist Samuel Wenceslau has a deep interest in nature, in particular Brazilian botany, exploring organic forms and lines in collages, drawings, photographs, paintings, objects and other graphic creations. As he is also artistic director and producer of the Kebraku Collective, Wenceslau created the Graphic Studiolo, a graphic inventory of natural forms from the flora of South America and, more recently, Europe. "My plates look botanical, but the classifications I used are all imagined," he says. Apart from the technical side, he distinguishes himself from traditional botany by his refusal of perfection. He doesn't look for leaves or flowers that are intact, but those that show the "interference of time and nature".